Senad Hadzic is making this incredible journey - all by
foot!
(Source: Meccastars.com)
A man making the 5,800-kilometre journey from his town in northern Bosnia to a historic Saudi Arabian city - all by foot - has finally neared the nation's border.
Senad Hadzic, 47, is making the journey as part of the 'Hajj', a set of days in the Islamic calendar in which millions of Muslims from around the world make the pilgrimage to the Saudi city of Mecca.
Hadzic set off from his hometown of Banovici in December of 2011. In the seven months since then, he has journeyed thousands of kilometres - at a rate of about 20 to 30-kilometres per day - and experienced severe weather along the way, with temperatures at times soaring above 50°C.
However, when speaking a few days ago, Hadzic revealed that he has received a lot of friendly support from the citizens of the countries he has been crossing through.
The hand-drawn map Hadzic is
using to navigate himself to Mecca.
(Source: Meccastars.com)
"Thanks to Allah there is good people," Hadzic said. "I really have to mention the hospitality of the people of Jordan. People here are really hospitable, when I arrived in the city of Aqaba they welcomed me with open arms and settled me into a hotel."
The 47-year-old also spoke of local authorities who had come to his assistance.
"During my walk through the desert and with temperatures from 46
°C
a police patrol gave me two litres of water. Of course, every drop of water is welcome."
Hadzic is still without a visa to enter Saudi Arabia, but he remains optimistic he "will get it soon".
The Hajj pilgrimage - a religious duty of every able-bodied Muslim to complete, money-permitting, at least once in their lifetime - occurs between 24-29 October this year.
People can be updated on the Bosnian's progress by following this
Facebook group
.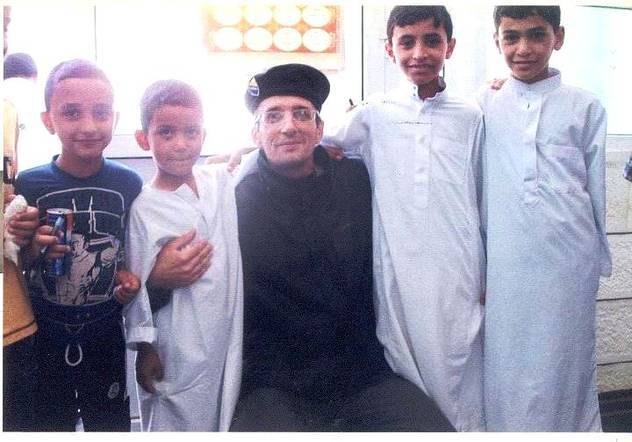 Senad Hadzic. (Source: Klix.ba)
Regardless of whether you are a Muslim or not, there is little doubting the commitment of Senad and this amazing journey.
I wish him the best of luck.