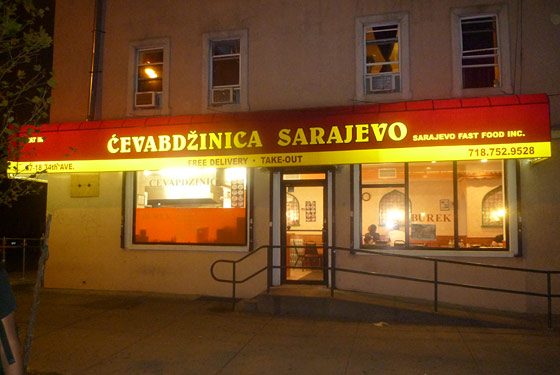 The Cevabdzinica Sarajevo in Queens, NY.
(Source: Jackie Klempay / Klix.ba)
If you've been to New York in the past and thought that you could smell Sarajevo - even for just one second - you would not have been far off!
Well, maybe a little.
Situated in Queens, New York, is the 'Cevabdzinica Sarajevo' restaurant, run by former Sarajevans Ifeta and Ismet Huskovic.
The pair had owned their own cevapi diner in the Sarajevo district several decades ago before war forced them to flee to the United States in 1994.
Five years after settling, and after finally saving the money - with help from a US bank loan in the tens of thousands - the Huskovic's opened the Queens-based restaurant.
Specialising in the popular Balkan dish of, unsurprisingly, cevapi, the Cevabdzinica Sarajevo also offers a variety of pies and other traditional Bosnian meals.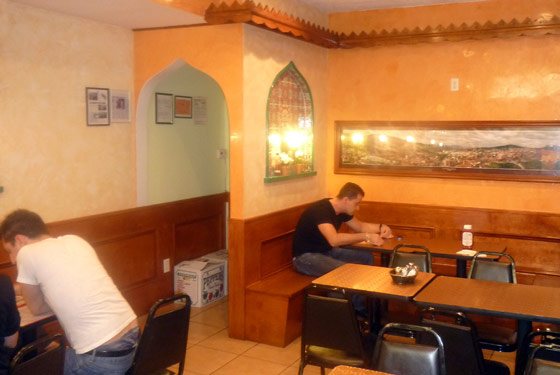 That'll be me when I first arrive in New York on
any future visit!
(Source: Jackie Klempay / Klix.ba)
It is said to be popular not only with Bosnian expats, but also culinary adventurers, while Valentin Inzko - an Austrian diplomat serving as the High Representative for Bosnia and Herzegovina - has even been reported as an occasional visitor to the restaurant.
Despite the financial troubles engrossing North America in recent years, the Huskovic's have plans to open another cevabdzinica on Coney Island, which will be given to their son Sead.
If you're ever in New York and you have the itch for cevapi, the Cevabdzinica Sarajevo is located in the suburb of Astoria, on the intersection of 34th Avenue and 38th Street.
Although there already exists one in St Albans, and, perhaps, others, it would be great to have a Cevapi restaurant closer to Melbourne. I get the feeling I will have that 'itch' more than once when I return!

And, yes, of course I had to write something about food on this day... my first day of fasting. An update on that later!