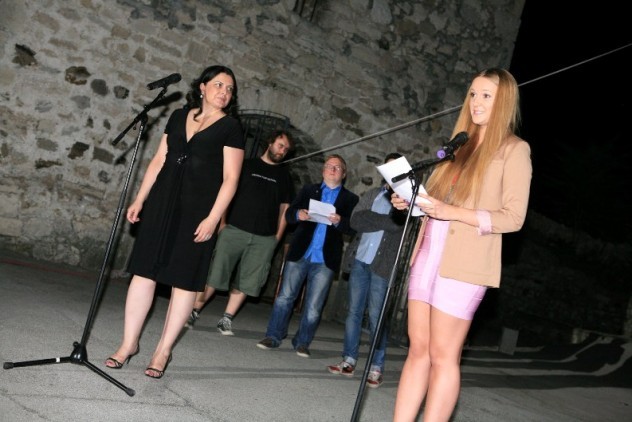 The awards ceremony in Banja Luka. (Source: Klix.ba)
Australian director Andrew Kavanagh has won the prize for best film at the sixth annual International "Kratkofil Plus" Film Festival held in the Bosnia and Herzegovina city of Banja Luka.
Kavanagh, a Melburnian, took home the award for his work on the short-feature movie 'At the Formal'.
The three jury members - comprising of a Croatian media-activist/producer, as well as an Estonian film critic and a Spaniard screenwriter/director - were unequivocal in their support for the film, stating: "This fiction film lingers for a long time in our mind, and its story is so powerful."
Kavanagh competed with dozens of competitors from all around the globe before taking home the prize.
You can check out the trailer for the film here:
Well done, Andrew!